Paragliding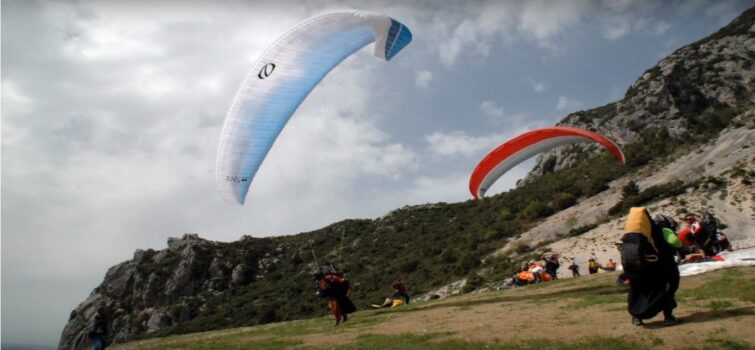 The take-off of the "Gorilla" mountain range in Karyoti Paramythias is the most promising in the area.
It is located at an altitude of 830m in the middle of the Gorilla Mountains where the maximum height is 1658m. In front of the mountains is the valley that crosses Paramythia, Acheron river and the area of ​​Fanari. At the end it is  reaching the sea, and some lower mountains 300-600m, which reduce the intensity of the sea breeze in the summer months.
Furthermore, the take-off has a very good slope, is covered with grass and can hold three developed parachutes.
The area has thermal activity almost all year round and the flight can be long.
Source: Livetrack24.com